AlishWebDesign is a professional website design & development company. If you are new to the online business, then AlishWebDesign is the one you can trust to get a fully functional WordPress website, on time and for $100 only, not a single dollar more! We have skilled web designers and developers, who can create a mobile responsive and SEO friendly website for your online business. Get a $100 dollars website for personal or business needs. Manage 100 dollar wordpress website which will be mobile responsive, modern and SEO friendly. We will create 5 pages (Maximum) website for 100 dollars only. Your site will be modern, decent and eye-catching and it will be created according to your wish. We will use WordPress CMS because it is the fastest and the easiest Content Management System to update or edit the site anytime. AlishWebDesign is offering "100 dollars website" to help your business to grow faster and it will provide an online presence to your business. It is a limited time offer to get a fully functional website at very affordable and cheapest cost so grab this opportunity as early as possible.
100 dollars website is a limited time offer to get 5 pages fully functional website and it does not include domain and hosting. So if you want a unique domain and hosting plan for your site then its cost will be 50$ extra (For one year). If you don't have a budget to register a unique domain and hosting plan then we can arrange a sub-domain for free. We will provide free sub-domain without any warranty because it will be registered with the third party so we can not provide any warranty related to this free sub-domain. We will set your site on sub-domain and here you can log-in the site and you can edit or update your site very easily. Your site will be SEO (Search Engine Optimization) friendly. We give honest advice about the client's website and steps that need to be required to get more traffic to the site. We want to help our clients to grow in the online market space.
Fully Functional Website
  WordPress Based
  Secure & Customizable
  30$ per extra page
  Logo – 40$ extra
  Finished within 5 days
  Modern & Fast Loading
  Mobile Responsive
  SEO Friendly
  Upload to Domain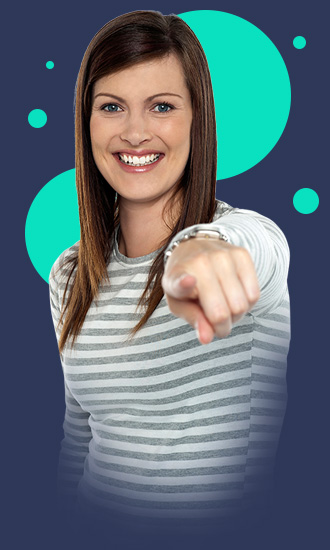 THE DESIGN PROCESS
5 Steps to Getting Your Site Design DONE!
Contact Us
You can contact us via email (alishwebdesigninfo@gmail.com) or Skype and describe your project to create a WordPress website.
Provide example websites, color scheme and layout
Here you can provide the example sites, color scheme, and layout of your site. You can describe more about the basic functionality like contact form, opt-in form, photo gallery, video gallery, etc.
Provide Domain/Hosting information
Please provide all the login information related to your registered domain and hosting. This information is not needed if you want to create your site on third party sub-domain. We will register a sub-domain for free (Without Warranty).
Place your order
Jobs will be done on a 'first come, first served' basis. So complete information is needed to start your project like logo, content, images, name of pages like Home page, Contact page, About page, Gallery page, etc. The project will not start without full information so it is a kind request that please provide all the information as early as possible. You will definitely receive quick and quality services if you can provide all the information on time. So please provide all the information via email (alishwebdesigninfo@gmail.com). Place your order via Paypal. The button is available at the bottom of this page.
Preview the live site
We will create your site very fast and show your site online. If you want any changes then we will do it as per your requirements. Site will be live after your approval. We will provide site login detail and then it's all yours! and you can edit and update your site anytime.
WHY YOU TRUST US
Age of our site is more than 7 years and we are continually providing quick and quality services all over the world. We have created hundreds of mobile responsive and SEO friendly website and we continue getting repeated projects from our happy clients because we value our clients more than money. 
Get your website. Make your purchase below.